Please welcome Jenna Avery, screenwriter and founder of the process-oriented Writer's Circle. Jenna's here to share her insights about establishing a daily writing habit, overcoming procrastination, dealing with your inner critic, and more.
Jenna, what is the Writer's Circle? How does it work?
The Writer's Circle is an unconventional online site for writers based on simple principles of setting small, attainable goals, taking regular daily actions, dealing with procrastination and resistance, and being in community. We help writers build and stay on track with a regular habit of daily writing and get their writing projects finished.
The way it works is that every day our participants log on to our online site and their small group and answer questions about how many minutes they wrote that day, what went well, and what was challenging. We also have them clear out the crud of negative self-thoughts and reframe them into positive thoughts on a daily basis. In conjunction with every other week live group telephone conference calls, this work teaches writers that they are not alone in their doubts, fears, and concerns, which frees up a tremendous amount of energy that can then be used for writing and creating. Writing together teaches us that we have the support we need to show up and do the work, every single day.
What are the benefits of the Writer's Circle approach to writing?
So many writers struggle with writing consistently and showing up every day to do the work. We procrastinate, we get afraid, and we invent reasons not to write (toilet scrubbing, anyone?). As Steven Pressfield says, "It's not the writing part that's hard. What's hard is sitting down to write."
The Writer's Circle provides a kind of motivation to show up and do the hard work of sitting down to write, because you know that if you don't check in at the end of the day on the site, the other writers in your small group and your coach will notice and miss you. You'll get encouragement from them on the days when it's hard and they'll cheer you on when it's easy. Having that kind of support reduces isolation, which is a huge issue for so many writers, and just seeing all the little green check marks for every day you write is so satisfying too.
We also teach the idea of writing for very small increments of time — with an inverse correlation between how stuck you feel and the number of minutes you spend writing. In other words, the more blocked you feel, the less you'll want to aim for each day, at least to start.
This pattern of brief writing sessions sets you up to: 1) prevent binge-writing and burn out, 2) feel a daily sense of accomplishment, and 3) build a stronger sense of self-confidence, trust, and belief in yourself that you can and will do the work. All of these help you keep going in the long term.
What inspired you to start this group?
Although I've been writing regularly for my life coaching business for over 10 years now, despite my best efforts, I was not doing my heart's true writing: science fiction. I knew that I needed to make a major change in my thinking about writing and when I saw this system — which was originally designed to help academic writers complete their dissertations — I just had to have it for myself and to share it with other writers who wanted help with their own writing accountability and follow through.
How long have you been running it? Has the program changed at all over time?
I've been running the Writer's Circle since September of 2011 when we ran our first beta test group. Since that time, we've seen novels, ebooks, screenplays, poems, songs, memoirs, and non-fiction books completed. It's been amazing. Over the course of the last year, we've added a few bells and whistles to make the program stronger, like twice-weekly group writing sprints, and the option to upgrade and add private coaching support. We've also split from one group into two, and we expect to keep adding more groups and coaches as demand increases.
What's the biggest adjustment writers have to make when they first try this approach to writing?
The biggest adjustment for writers is in their mindset. When we start writing or want to write, we have a lot of limiting beliefs that get in the way of our actually doing the work. For instance, many writers believe they have to have long blocks of time before they can write. Or that they have to have a laptop, the right space to work in, more money, a better job, quieter kids, or a more understanding spouse. Or that they have to be in the right mood to write. None of those things are true. In fact, they are just stories we tell ourselves because we are afraid to write and afraid to fail. The work is learning to show up and write, every day, no matter what.
Along those same lines, our writers also have to persuade themselves to give up binge-writing in mad, rushed, deadline-meeting frenzies and instead set themselves up for the long haul, like a running a marathon — we have to learn to pace ourselves for the long term. The Writer's Circle provides evidence that helps them make these mindset shifts.
What types of problems can this approach help writers overcome?
Writer's block, procrastination, resistance, isolation, poor planning, self-doubt, and self-sabotage are the first problems that come to mind. I'm sure there are more. The beauty of this system is that it has far-reaching positive impacts in other areas of life as well. We see our writers also making positive changes in around exercise, organization, and time management, for instance.
How has this approach changed the way you write?
I have shifted my thinking about writing. I no longer believe I have to get it right on the first try. I no longer believe I have to "warm up" before I can start writing. I am fiercely committed to writing at least 6 days a week, no matter what. I've been through some difficult personal experiences lately, and I have never been more proud of myself for continuing to write, day in and day out, regardless of my mood or the state of my personal life. The Writer's Circle has shifted my approach to writing from that of an amateur to that of a pro.
What advice would you give someone who's trying to establish a writing habit?
The best way to establish a regular writing habit is to start small and to start now. Make it SO easy that you can't not do it. For instance, on day 1, simply open your document and type in one word or one sentence, then close it again. Be sure to acknowledge and celebrate your action immediately, even if it's just with the smallest internal shout of, "I did it!" Then on day 2, type 2 sentences, and so on. Keep working up to a point where you know you can comfortably continue the pattern (even if it's only a few minutes a day). Make sure you design it to be something a regular-you can accomplish, not the super-human version of you. That way you'll set yourself up for long term sustainability.
Then, keep doing it. Don't fall for your inner critic's nagging about how you'll never get anywhere. I've written half a screenplay in 15 minute increments and I'm on track to complete it. You can do it too.
What's unique or distinct about this group from other writing groups?
One significant — and important — distinction from other writing groups is that we do not do critiques of each other's work in the Writer's Circle. We focus on helping writers work out the kinks in their writing habits, and very often those kinks are the result of difficult past critiques that have become creative wounds, which in turn have become blocks. It's so important to us to keep a safe space where we can break down those blocks, heal those wounds, and get back to the task of regular writing, that we've made the decision not to exchange critiques of our work.
That said, we strongly support writers to get useful and constructive feedback from outside sources when their work reaches the appropriate stage. Critiquing is a highly useful and separate tool we all need to make our writing the best it can possibly be.
Thank you so much for this opportunity to share the Writer's Circle with you. If you've got a long term writing project you'd love to see finished, we'd love to have you join us in the Writer's Circle. I'll be lurking around the site here today, so if you have questions, thoughts, or comments, be sure to post them and I'll respond ASAP.
---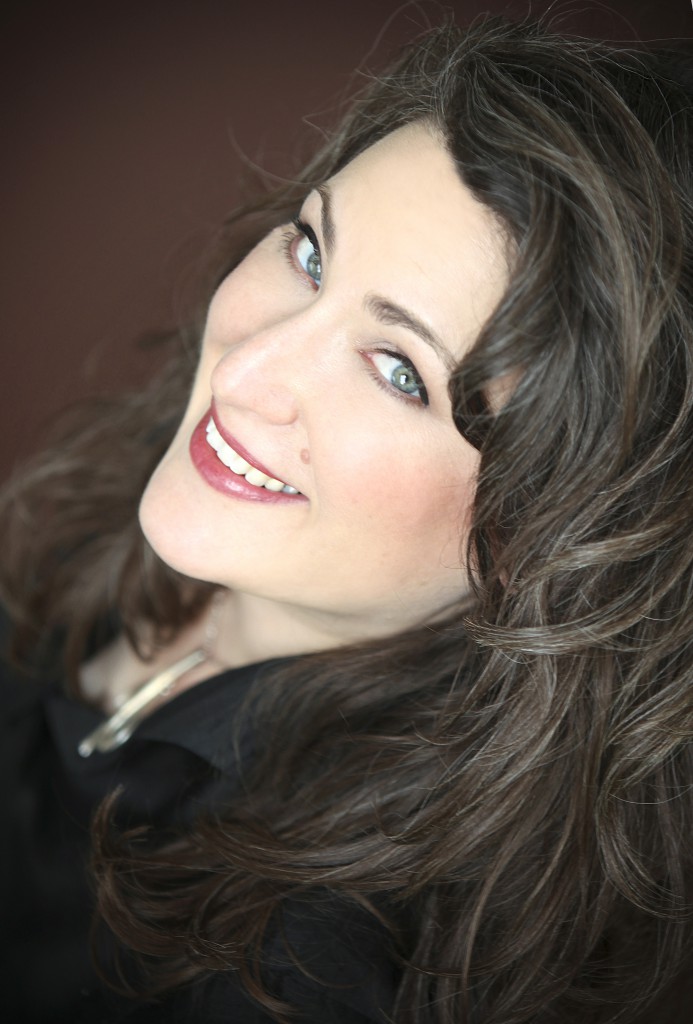 Jenna Avery is a screenwriter who redesigned her life to support her passion for writing. Her most recently completed project is a sci-fi action script called Progeny. She is also a life coach and the founder of the Writer's Circle — an online "Just Do The Writing" accountability system — designed to help writers get the support, accountability, and inspiration they need to finish all their writing projects and get their work into the world. Jenna blogs about writing, creativity, and life purpose at JennaAvery.com. Follow her on Twitter @JennaAvery.
You can find the Writer's Circle at JustDoTheWriting.com.
"Start The New Year Off Write" special: save $30 when you sign up for the 12/31 session using the code NEWYEARWRITE at http://JustDoTheWriting.com.